Home
---
TDI Connect Recognized for its Work in the Community
TDI Connect has been recognized for its work in providing PCs to the community and is the recipient of the
New Jersey State Governor's Jefferson Award recognizing extraordinary service to the community.
Thank you to all our volunteers, hardware donors, and the groups we work with to help close the digital divide.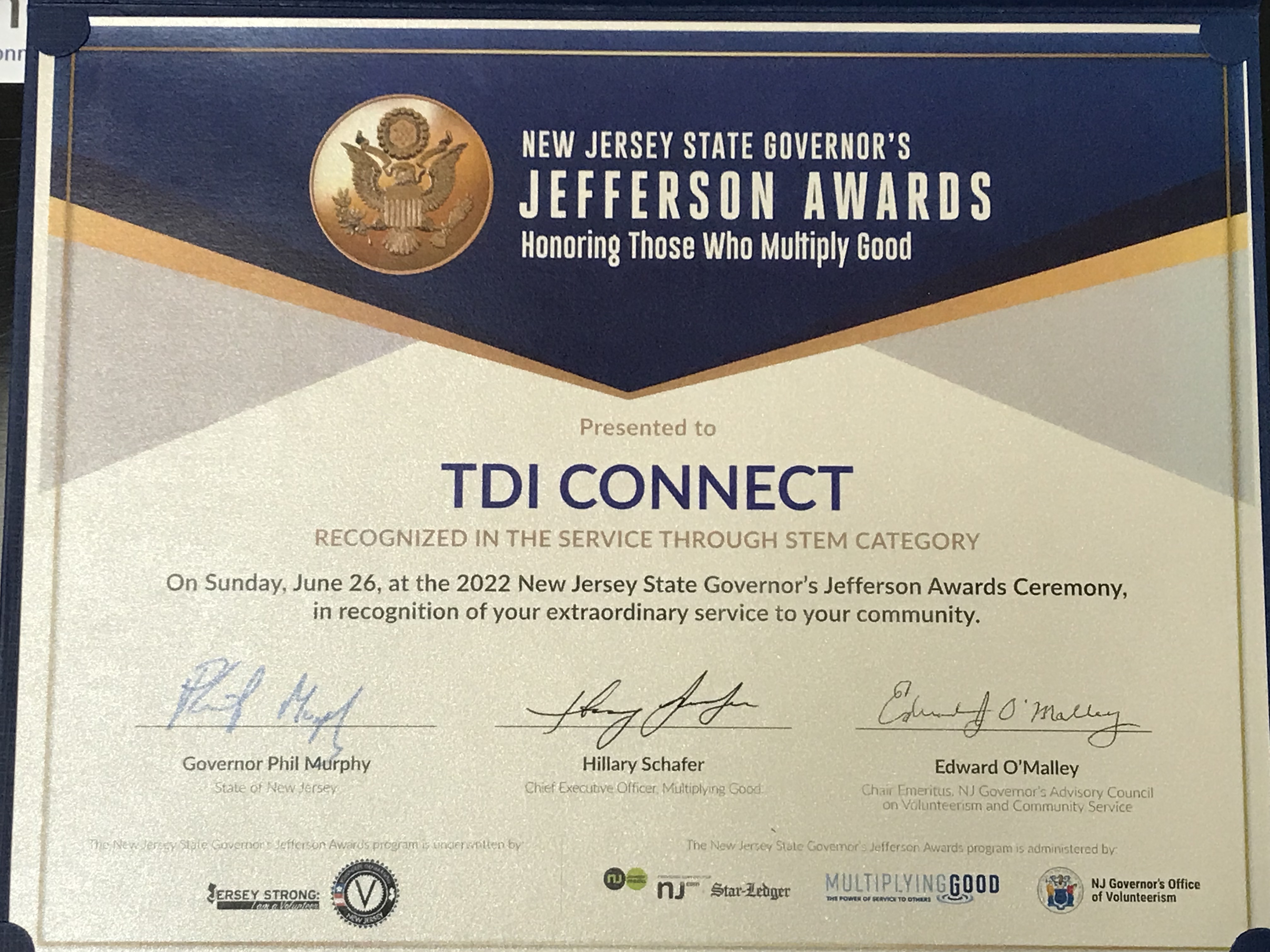 ---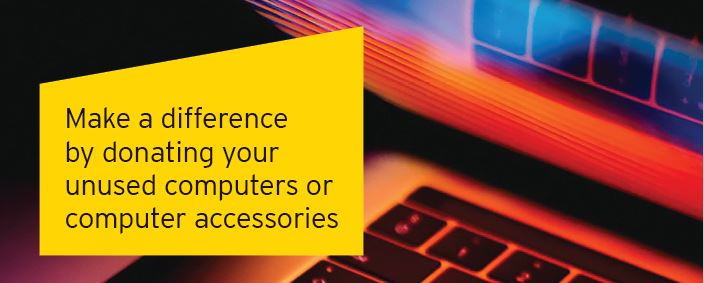 Do you have computers or computer accessories you no longer need?
You can protect the environment while helping folks who don't have access to technology! Donate your technology to TDI Connect, who can refurbish and donate the technology to students and families. Click on PC Donations for more details
---
In June and July this year we donated 274 PCs to the community - 181 of which went to our graduating Trenton students. We also donated to HelpSelf, TUFF, Culture is Key, Mastery Charter, Skylark Motion, and others.

We still have a long list of requests for PCs, especially laptops, so if you can help, please click on PC Donations to see our needs.

June 15, 2022 - TDI Connect is pleased to be able to support the youth in our community by donating 81 laptops to the Trenton Central High School graduates receiving their Seal of Biliteracy.

June 20, 2022 - TDI Connect donates 20 laptops to TUFF (Trenton United Family Foundation) to help support their summer and after school programs.

100 laptops donated to the Smith Family Foundation's College Care program for Trenton area students. The care package items offset college living expenses and encourage students to stay motivated to achieve academic excellence.

To apply for the program, go to https://sffnj.org/events/sffnj-college-care-package and click on REGISTER FOR THE TRENTON LOCATION.

Only students from the Trenton area are eligible to receive the TDI Connect donated laptops.

July, 2022 - TDI Connect donates laptops to HelpSelf in support of their Summer Programs.

July, 2022 - 30 desktops are added to the donations for TUFF - getting ready for their after school programs.
---
OVER 2,500 PCs Donated to the community by TDI Connect so far!
TDI Connect – formerly the Trenton Digital Initiative (TDI) – is an all-volunteer organization that is part of United Way of Greater Mercer County, a 501(c)(3) non-profit corporation (www.uwgmc.org).
TDI Connect refurbishes computers donated by businesses and organizations and distributes them in collaboration with greater Trenton school and community initiatives. In 2019 we distributed over 485 PCs through our partner groups to students, families, individuals, and non-profits working in the community. In 2020, we gave away over 1,250 refurbished PCs, and we are continuing to work through our collaborations on getting PCs to those students, families, groups and individuals who need access to the internet.
We work in conjunction with the Comcast Internet Essentials program so that qualifying people can gain high-speed Internet access for only $9.95 a month.
At TDI Connect, we think everyone deserves access to today's learning and opportunities available through the internet.
Each donated PC costs $25-$75 to refurbish, and you can fund these with a tax-deductible gift to TDI Connect through the United Way of Greater Mercer County:
PLEASE NOTE: Our open volunteer sessions have been suspended until the CoronaVirus (Covid-19) emergency is over - but we still need donations as we continue to refurbish and distribute PCs.